COVID-secure video call appointments now available
Video call appointments are being piloted at our Market Place branch, enabling new and existing customers to speak directly to staff in a safe and secure environment.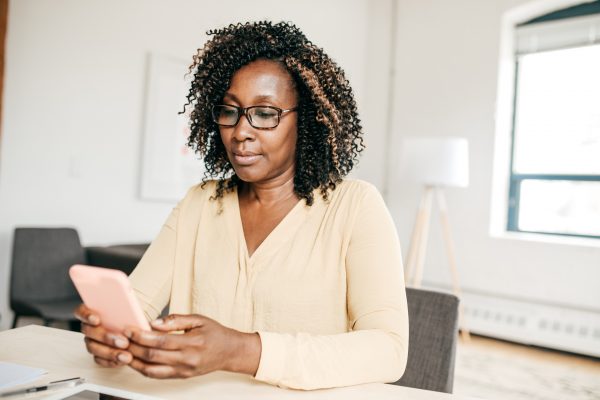 The service is initially available for customers wishing to open or discuss savings accounts with an adviser, either from the Society's COVID-secure interview room in-branch, or from the comfort of their own home if they have a camera-enabled computer (laptop, tablet or a mobile device).
The service is available during branch opening hours, 9am* to 4.30pm Monday to Friday (*Wednesday from 10am) and Saturdays from 8.45am to 12.15pm.  Advance bookings are required.
The short video clip below illustrates how simple the process is:
It is anticipated that the service will be rolled out across all branches, and made available to borrowers seeking face-to-face mortgage advice if the service proves popular.
Branch Operations and Member Engagement Manager, Sian Moult, said this latest development highlighted the Society's commitment to providing a personal service for our members:
"As a building society, owned by our members, it's important that we continue to put people first.
During the pandemic, we have had to suspend face-to-face appointments for the safety of our members and staff, and whilst the Society has maintained telephone support throughout this period, we're delighted to be able to offer video call appointments as an opportunity to engage with our members on a personal level.
We're excited that technology has enabled us to develop this innovative solution that combines safety and convenience with our award-winning customer service1."
If you would like to arrange a video call appointment, please call the branch on 01623 676350.
Mansfield Building Society won the Platinum Award for Customer Service in the 2019 Mansfield BID Awards.