Society donates £2,500 to help local vulnerable people deal with COVID-19 impact
We have donated £2,500 to the Mansfield Community Response Network Fund to help voluntary groups and charities support vulnerable people in the district who are affected by the social distancing measures introduced as a result of the COVID-19 outbreak.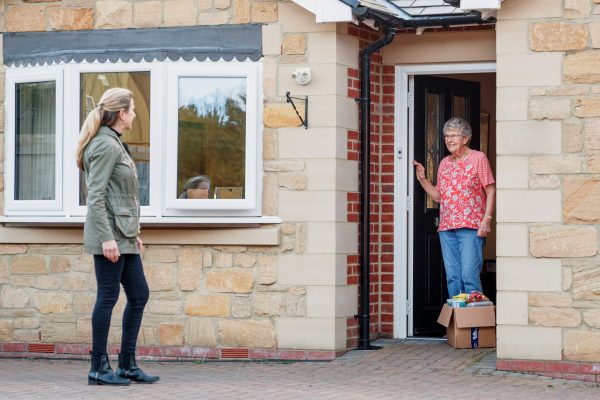 The fund was launched by Mansfield District Council to support vulnerable people who may have become isolated through age, ill-health and other limiting factors. All the money raised will go directly to voluntary and community groups to deliver essential services in the borough.
Like-minded businesses and individuals can also donate by visiting spacehive.com/mansfield-community-response-fund.
Deputy Chief Executive, Paul Wheeler, was pleased to be helping such critical work at this challenging time:
"As a local building society, we pride ourselves on being here for the community.  We understand how important it is to continue to provide essential services to the most vulnerable in society, especially at this time of national crisis.
We know this donation will be put to good use and ensure that disadvantaged people are supported through the tough times ahead, and help the local community bounce back once the current crisis is over."
Mansfield District Council Executive Mayor, Andy Abrahams, said: "Thank you to Mansfield Building Society for this generous donation, which will be a great help to those in our community that need assistance at this worrying time.
It's great to see the building society carrying on with its longstanding tradition of supporting local charities and community groups.
The response we've had to our crowdfunding appeal is a fantastic example of all sections of the community coming together – from businesses and charities to individual members of the public. Thank you to everyone who has supported it so far. It's not too late to make a difference by making a pledge."