About our Expat Buy to Let mortgages
At Mansfield Building Society, we help Expats buy or refinance their Buy to Let investment property whilst they live and work overseas. As a flexible lender, our personal approach will consider each application on its merit – this page will provide an overview of our general Expat Buy to Let criteria and the circumstances we are able to consider.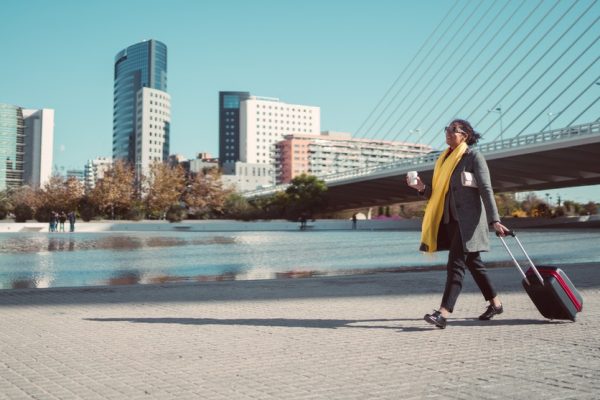 Expat Buy to Let lending types
Our Expat Buy to Let mortgages are available to 75% Loan to Value (LTV) and we accept Expats looking to purchase or remortgage investment property as well as Expats looking to convert their UK residential property into a Buy to Let (known as an Expat Consumer Buy to Let).
Our Expat Buy to Let lending is also able to accommodate properties used for holiday lets, which qualify as a Furnished Holiday Let under the HM Revenue and Customs definition. Find out more about our holiday let mortgages.
Affordability for Expat Buy to Let mortgages
Affordability is typically based on the Interest Coverage Ratio (ICR) – the ICR is expressed as a percentage of the 'stressed' monthly mortgage payment and is used to calculate how much The Mansfield is willing to lend based on the actual or estimated rental income. The ICR takes into account the stressed monthly mortgage payment plus extra to cater for voids and other costs i.e. repairs and agents fees for example.
The ICR differs dependent upon whether the applicant is applying for a Standard Expat Buy to Let or a Consumer Expat Buy to Let. Affordability for Holiday Let mortgages are calculated on a proportion of the annual average of Low, Mid and High season income.
Full details of the rental income requirements are shown on the individual product features. You can also check affordability with our buy to let calculator.
Expat applicant criteria
Expat applicants must be UK nationals, have been UK owner-occupiers, and currently be residing in a Financial Action Taskforce (FATF) member country for less than 5 years. Residents of Australia and China are ineligible, although member states of the Gulf Corporation Council, and Hong Kong residents can apply.
A minimum income of £35,000 (or equivalent) applies and a UK service address and a UK based sterling bank account are also required.
Property types for Expat Buy to let lending
Acceptable properties are the same as our normal Buy to Let criteria and must be located in England and Wales. We will lend on houses and we are able to lend on converted flats and purpose built flats in blocks of 4 storeys or less (ground plus 3 floors) on a Leasehold or Commonhold basis.
We do not lend on new build city centre flats, properties over retail outlets or any Houses in Multiple Occupation (HMO).
What support do we give for  Expat buy to let borrowers and what do we expect?
We have designated products for Standard Expat Buy to Let, Expat Holiday Lets and for Expat Consumer Buy to Let, which can be viewed on our buy to let or holiday let pages website.
We have an Expat Mortgage Application Checklist that our advisers will go through with borrowers at interview stage and is also available for brokers to provides more detail about our requirements and to help them gather the necessary information to support their client's applications.
Direct Borrowers can enquire online or call us on 01623 676345.
Brokers can request a formal DIP and submit a full mortgage application via our online portal, and they can call our Intermediary Sales team to talk through a case on 01623 676 360.
Lines are open Monday to Friday 9am* to 5pm (*Wednesday from 10am).
YOUR PROPERTY MAY BE REPOSSESSED IF YOU DO NOT KEEP UP REPAYMENTS ON YOUR MORTGAGE