New Market Place branch opens in the heart of Mansfield
We are thrilled to announce the opening of a new branch in our 150th anniversary year in Mansfield's historic Market Place.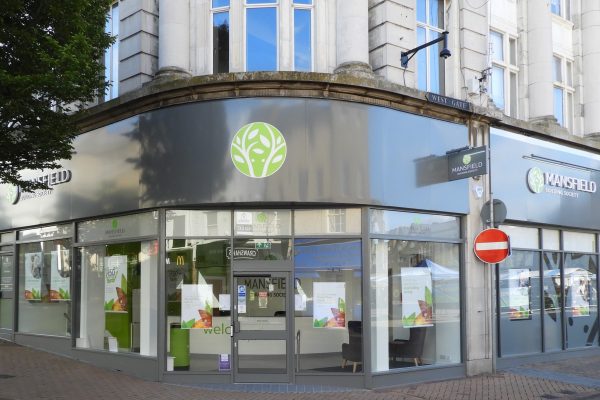 The brand new branch, located at the bottom of Regent Street, is a stone's throw away from our Head Office and opened its doors at 9am on Monday 13th July.
The fresh modern premises has been dressed in our distinctive new brand, with stag motif helping to celebrate the town's close ties with nearby Sherwood Forest.
The existing branch, which has been operating from our Head Office, has transferred our counter service to the new premises in a move designed to create capacity to support our continued growth and ambitious plans for the future.
Paul Wheeler, Chief Executive, said that he was delighted to have opened new premises in the town and that the investment demonstrated our commitment to Mansfield and the community it has now served for over 150 years:
"As we continue to grow, our commercial success has led to a requirement for more space.  We've needed to find premises to support our expansion but we also wanted to reinforce our commitment to the town and the community that we have been part of since the Society was formed in 1870.
We pride ourselves on the warm and friendly service we provide and look forward to welcoming new and existing members to our flagship branch.
However, whilst we'd love to see as many customers as possible I must remind people that we are currently offering our services in a manner compliant with Government guidance relating to COVID 19. I would therefore ask everyone to follow the instructions in branch when coming to see us."